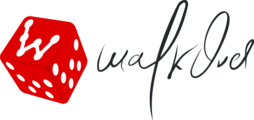 Description
Being a product company, we expect a developer to work on every technology a product may require. We generally work on multiple technologies but presently we are looking at hiring a developer who is adept at HTML, CSS, JavaScript and basic programming logics.
And all YADA YADA...
Develop new user-facing features
Build reusable code and libraries for future use
Ensure the technical feasibility of UI/UX designs
Use advanced CSS techniques in order to solve design issues
Work with web developers to apply style and user interface design to web applications
Stay up-to-date on emerging technologies
Requirements
Mandate Skills:-
Should have 2+ year of experience in UI development.
Strong hands on experience on HTML5, CSS3, SASS and JavaScript, jQuery
Experience on Photoshop/ Sketch/ Adobe XD
Hands on responsive web designing. Flex Box model, Bootstrape 3+
Knowledge on Optimization techniques to enhance speed of websites
Good to Have:-
Experience on Angular 2+, GSAP
Experience on Designing.
Benefits
An opportunity to work with an IT product company with a chance to execute your ideas, working on future products.
Amazing work culture, work together with a team of highly talented & motivated individuals.