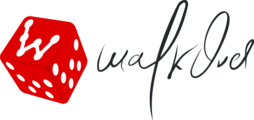 Machine Learning Engineer
Description
Being a product company, we expect a developer to work on every technology a product may require. We generally work on multiple technologies but presently we are looking to engage an AI/ML Engineer to enhance our existing line of products.

Role's Purpose -
Development of end to end AI based product, for existing (in-house products) or upcoming ones.
Understanding the data pattern from DevOps phases and decide the architecture
Fully responsible for the deliverables-including definition, completion, and technical quality, as well as ensuring consistency across the responsibility span.
Domain knowledge of machine learning and artificial intelligence techniques. Apply AI/Machine Learning technology to solve real-world problems
Familiar with how to retrieve data from databases and other systems and tools using queries, exporting capabilities, and other effective methods.
Demonstrated experience building and deploying AI solutions.
Requirements
2+ years of experience with Machine Learning and Artificial Intelligence techniques and tools.
Strong problem-solving skills and capable of working with analysts, and software developers across several technical disciplines.
Must have an understanding of Artificial Intelligence technologies including some or all: knowledge representation & reasoning (KRR), Pattern Recognition, natural language processing (NLP).
Experience with any of Hadoop/Hbase/Pig or MapReduce/Bigtable or R/Matlab/AzureML or similar technologies
Good to have
knowledge of Redis and MongoDB in NoSQL.
Benefits
An opportunity to work with an IT product company with a chance to execute your ideas, working on future products.
Amazing work culture, work together with a team of highly talented & motivated individuals.