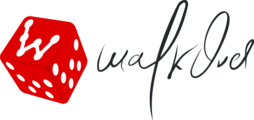 Description
Translate application storyboards and use-cases into functional applications
Design, build, and maintain efficient, reusable and reliable codes
Ensure the best possible performance, quality, and responsiveness of the applications
Identify bottlenecks/bugs and devise solutions to these problems
Suggest ideas
Requirements
Min 2-4 years of development experience in core PHP
Hands on with REST API, Angular & MySQL
Familiarity with Version Control GIT
Practical knowledge of OOPS Concepts and Design Patterns
Good To Have
Redis, and MongoDB in NoSQL
Familiarity/ experience on Rabbit, AWS & Nginx.
Benefits
In-house product development with a chance to try hands on research and development.
New technology, chance to execute your ideas, Working on future products.
Ample opportunity to learn and grow
Attractive employee benefits and amazing work culture
Upload your photo
Please provide an image in PNG, JPG or JPEG format.