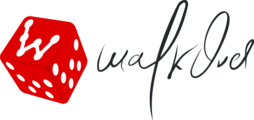 Description
Walkover is a place to ideate, build and promote amazing technology products. We have created a microcosm of ideation and delivery, that inhabits startups at different points of their lifecycle -
MSG91, our flagship product, has established itself as a force that upholds superior user experience, customer service and quality. Over 5000 brands like Policybazaar, Mahindra, NTPC, Razorpay trust us to deliver consistent experience. viasocket.com is at product validation stage, bingage.com is working to scale, giddh.com on getting initial paying customers, muneem.co in building mature offering.
Presently we are hiring for outstanding Sales professionals, to include - Inbound/ Outbound Sales management profile, to support various in-house products. Typically the role holder will -
Utilize multiple resources such as email, phone, social selling and web tools to communicate and present company offerings to prospective clients.
Achieve the desired quantity and quality of client calls to generate maximum revenue.
Gather the client requirements to assist and guide them with the solution to pitch for target product/service.
Collaborate with internal product team to arrange for a demo or any other pre-sales activities.
Maintain and build CRM data to build a predictable sales model. Effectively build and execute a target achievement plan to maximize revenue, also give weekly forecasting.
Requirements
A confident and self-driven sales professional with a positive and upbeat attitude.
Excellent Communication Skills and Email etiquette.
Should have strong hold on client interaction as well as to do effective follow-ups to on-board the client.
Tech savvy with proficiency in MS Office
Benefits
We believe that a healthy mind lives in a healthy body - so we enable our employees by small but effective practices like daily tabata session, free breakfast and subsidized lunch @office, refunds on gym memberships, etc.
Amazing work culture, an opportunity to work together with a team of highly talented & motivated individuals.
Upload your photo
Please provide an image in PNG, JPG or JPEG format.