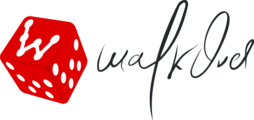 Description
Track potential customers and stakeholders and educate them about the MSG91 with highly responsive communication over call/email/chat.
Test functionalities of MSG91 with real life business use cases.
Coordinate with designers and developers for the corrections in product and report bugs.
Collect feedbacks and generate ideas.
Write blogs, FAQs, internal and external help documents for MSG91.
Keep analysing market and competitor's product.
Help in managing social accounts of team and MSG91.
Making sure that whatever documentations written or presented are purposeful, useful and correct. Revise them time to time.
* MSG91 is one of the products of Walkover
Requirements
Excellent oral & written communication.
Proven analytical skills.
Understands code and good sense of technologies, specially system integration.
Good presentation skills (Not powerpoint).
Passionate and Interested in working with technology startup.
Benefits
Flexible timings
Reimbursement benefits