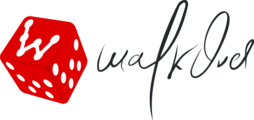 Description
Translate application storyboards and use cases into functional applications
Design, build, and maintain efficient, reusable, and reliable codes
Ensure the best possible performance, quality, and responsiveness of the applications
Identify bottlenecks and bugs, and devise solutions to these problems
Help maintain code quality, organization, and automatization
Support continuous improvement by investigating alternatives and technologies and presenting these for architectural review.
Requirements
Minimum 1 year of development experience in Java or any similar technology with a good knowledge of its ecosystems
Hands-on experience in analysis, design, coding, and implementation of complex, custom-built applications
Solid understanding of object-oriented programming
Familiar with various design and architectural patterns/ frameworks
Familiarity with few databases, like MySQL, Oracle, PostgreSQL, SQL Server, NoSQL, etc
Skill for writing reusable libraries
Knowledge of software best practices, like Test-Driven Development (TDD), Continuous Integration and deployment (CI/CD)
Familiarity with concepts of MVC, JDBC, and RESTful
Experience in the Spring* Framework
Excellent knowledge of Relational Databases, SQL and ORM technologies (JPA2, Hibernate)
Overview of Struts.
Proficient with APIs and service oriented architectures
Hadoop will be big plus.
Desire to contribute to the wider technical community through workshops, coaching and mentoring of other technologists.
Open to learn new technologies
Freshers with exceptionally good coding skills will also be considered.
Benefits
In-house product development with a chance to try hands on research and development.
Flexible timings.
Reimbursement benefits