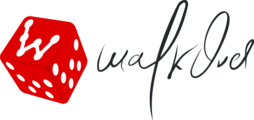 Description
We are an IT company and our most famous product is MSG91 which is in core PHP. We are extending our team and looking for developers who are open to work on any language product demands whether it is JAVA, Python or Core PHP.
Translate application storyboards and use-cases into functional applications
Design, build, and maintain efficient, reusable and reliable codes
Ensure the best possible performance, quality, and responsiveness of the applications
Identify bottlenecks/bugs and devise solutions to these problems
Suggest ideas.
Requirements
Min 3-8 years of development experience in core PHP
Hands on with REST API, Angular & MySQL
Familiarity with Version Control GIT
Practical knowledge of OOPS Concepts and Design Patterns
Good To Have
Redis, and MongoDB in NoSQL
Familiarity/ experience on Rabbit, AWS & Nginx.
Benefits
In-house product development with a chance to try hands on research and development.
New technology, chance to execute your ideas, Working on future products.
Ample opportunity to learn and grow
Attractive employee benefits
CULTURE

At Walkover, we do what motivates us to do, and more importantly, for everything that we do, we ask ourselves WHY.
We don't hire people for work that can be done by machines. We believe in outsourcing; we believe in tools and software; we believe in automation.
The happiness of our team is our priority. No hierarchy; nothing is forced. And, we try to add our bit in making this world better by producing and consuming things in an environmentally sustainable manner.
This is us, this is Walkover.