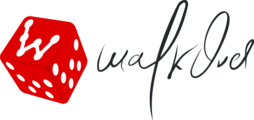 Description
India's leading cloud-communications platform MSG91 is actively hiring for the position of Marketing Head.
As MSG91 Marketing Head, you shall be responsible for-
Leading all aspects of the product's marketing
To position MSG91 as "the future of client communication" by offering "robust and easy communication API for developers" and by "building great communication tools for next-generation startups".
Take us international (currently serving India for 10+ years).
Requirements
Review and follow existing marketing communication strategies but not limited to; try new ideas from inception to completion, and automate them.

Assist in content creation, design, maintenance of website pages and social media sites, on an as-needed basis.
Engage with other B2B products' decision makers for strategic partnerships and co-promote/co-webinars.
Make case studies to style blogs and vlogs -> with the help of sales and support team. Engage tech bloggers to make them write the same.
Creative PPC with multiple experiments.
Tracking and analysis of traffic and leads.
Finding and participating in relevant events as speaker/sponsor.
SEO review from the outsourced company.
Engage with sales team, keep things transparent so that more people can be involved.
Target Audience- Developers, Project Managers & Next-generation startups (including companies who position themselves and follow the startup culture)
Previous experience of same in B2B product.
Should have at least 8+ years of experience in B2B Marketing.
Benefits
In-house product development with a chance to try hands on research and development.
New technology, chance to execute your ideas, Working on future products.
Ample opportunity to learn and grow
Attractive employee benefits
CULTURE

At Walkover, we do what motivates us to do, and more importantly, for everything that we do, we ask ourselves WHY.
We don't hire people for work that can be done by machines. We believe in outsourcing; we believe in tools and software; we believe in automation.
The happiness of our team is our priority. No hierarchy; nothing is forced. And, we try to add our bit in making this world better by producing and consuming things in an environmentally sustainable manner.
This is us, this is Walkover.