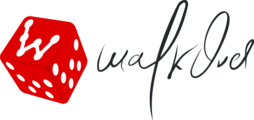 Full stack developer- Angular
Description
In Walkover family we are looking for good developers with zeal to learn and perform.
Perform hands-on full stack development and deployments.
Should be creative and Innovative, with Out of the Box thinking.
Should adapt to constant changes including Techs.
Requirements
Min 3-6 years of development experience of working on entire tech stack with end to end responsibility.
Proficient with Angular 2+, Spring, HTML5, CSS3 (Bootstrap 3/4), Knowledge of Mongo, PostgreSQL, AWS, API Calls
Unit Testing Framework like Istanbul.

Proficient in Java (or any core tech), with a good knowledge of its ecosystems.
Strong knowledge in Experience in developing web front-end apps using Angular, Grunt, Gulp etc.
Hands on with Migrations, REST API, JSON, AJAX & MySQL.

Practical knowledge of OOPS Concepts and Design Patterns.

Repository like GITHUB and GITLAB.

Having good Communication skills.

Benefits
In-house product development with a chance to try hands on research and development.
New technology, chance to execute your ideas, Working on future products.
Ample opportunity to learn and grow.
Attractive employee benefits and amazing work culture.
CULTURE

At Walkover, we do what motivates us to do, and more importantly, for everything that we do, we ask ourselves WHY.
We don't hire people for work that can be done by machines. We believe in outsourcing; we believe in tools and software; we believe in automation.
The happiness of our team is our priority. No hierarchy; nothing is forced. And, we try to add our bit in making this world better by producing and consuming things in an environmentally sustainable manner.
This is us, this is Walkover.