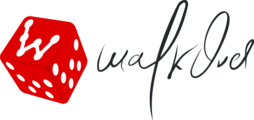 Description
We are currently hiring for outstanding outbound sales professionals for one of our well-known products - Bingage, a Marketing automation platform
Identifying new business opportunities and arranging meetings with potential customers. Mapping of the overall market potential within a prescribed territory to determine the organization's current market share.
Visiting potential customers for new business and developing and maintaining relationships.
Working on target based sales and ensuring a robust pipeline.
Acting as a contact between the company and its existing and potential markets.
Demonstrate a strong knowledge of external competitor activity and market trends to be able to effectively position our products through differentiated selling.
Requirements
Experience 2-3 years in B2B field sales in any kind of ERP, CRM software ,and FMCG Industry.
A confident and self-driven sales professional with a positive and upbeat attitude.
Excellent Communication Skills and Email etiquette.
Should have a strong hold on client interaction as well as to do effective follow-ups to onboard the client.
Tech savvy with proficiency in MS Office.
Benefits
Amazing work culture, an opportunity to work together with a team of highly talented & motivated individuals.
Awesome employee benefits - Reimbursement benefits such as Gym, Yoga, Broadband, etc, Incentives (if applicable), Paid leaves for a trip once a year.