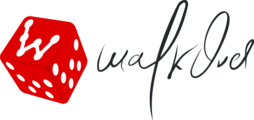 Android application Developer (Contract)
Description
Translate application storyboards and use-cases into functional applications.
Design, build, and maintain efficient, reusable and reliable codes.
Ensure the best possible performance, quality, and responsiveness of the applications.
Identify bottlenecks/bugs and devise solutions to these problems.
Suggest ideas.
Requirements
Min 2 years of development experience in iOS/ Android/ Windows.
Strong knowledge of HTML5, Bootstrap, Mobile Application Development.
Practical knowledge of OOPS Concepts and Design Patterns.
Benefits
Chance to execute your ideas, working on future products.
Amazing work culture, an opportunity to work with a team of highly motivated individuals.
Experience : Min. 2 years
Job Type : Contract
Contract Duration : 2 Months
Openings : 02


CTC :