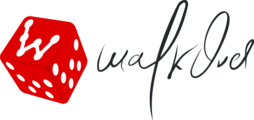 Description
Walkover is looking for a creative professional who understands the business need and consumers and what interests them online.
They should be passionate learners and research oriented, as they have to write about the variety of topics and types of businesses.
Research, write and edit copy for marketing communications
Collaborate with design, digital, search and other teams to develop compelling, often unexpected, content plans.
Think strategically and brainstorm for creative content ideas.
Establish an understanding of consumer requirements, consumer experience, marketing strategy, and operational capabilities.
Ability to keep up with the best practices in writing for the web, social media trends, web usability, web design, and business/industry trends.
Requirements
Should be creative, result-oriented and independent thinker.
Identification of trendy topics using various tools.
Great research, organizational, and learning skills.
Excellent overall writing skills in a number of different styles/tones.
An understanding of formatting articles on the web.
Benefits
Reimbursement Benefits
Paid holidays once a year
Exp - Min. 1 year