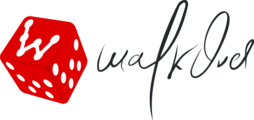 Description
The role holder will be responsible for prototype designing
Will work on layouts, pictures and other visual aspects of the product
Assist the team in running projects with creative concepts.
Works towards maintaining and enhancing websites and applications by adding and improving designs.
Requirements
An ideal candidate for the job is the one who:
Has got Strong understanding/experience to create dynamic and creative UX Journey from scratch and giving it a life using creative skills.
Proficiency in Photoshop, Illustrator or other visual design and wire-framing tools
Familiarity with design technologies like HTML, CSS, Bootstrap.
Strong aesthetic sense with great attention to detail and quality.
A Can-do attitude, shows initiative when tackling everyday tasks and a team player.
Preference to be given to pass-outs of colleges like NID or Human factors, with specialization in any specific designing stream.
Note: Do Not Apply If your current interest lies in becoming a Front End Developer.
Benefits
Open and friendly work culture with an opportunity to learn and grow in the profile.
Offers attractive employee benefits like - Reimbursement Benefits, paid time off, etc.