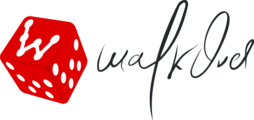 Description
Assist Software Engineering team with understanding product requirements, strategy, implementing technical architecture, creating prototypes & management of the full product lifecycle from ideation to rollout.
Plan deployment of complex enterprise-level projects on scalability and reliability
Drive product development and set up code reviews, peer reviews and implement best practices
Drive architecture based on business use-cases to promote performance, security, and reliability.
Perform hands-on full stack development and deployments. Mentor software engineering team on technical best-practices, understanding complex business requirements and cross-training.
Requirements
Proficient with Python, with knowledge of at least one Python web framework such as Django, Flask, etc.
Proficiency/knowledge of Sci packages of Python like pandas, numpy, scikit will be a plus
Knowledge of Django Rest Framework, celery, redis and swagger a Bonus.
Demonstrated interest in technology, technology-related issues and analytical problem solving
Excellent knowledge of Relational Databases, SQL, etc.
Experience with development practices such as Test-Driven Development and Continuous Integration
Experience with Agile development methodologies such as Scrum, or at a minimum, a passion to work in an agile environment
Software engineering practices and knowledge of Design Patterns
Outstanding oral communication skills and visual presentation
Solid understanding of Responsive Web Design
Benefits
Reimbursement Benefits
Food, snacks and beverages always available at all times
In-house product development with a chance to try hands on research and development.
New technology, chance to execute your ideas, Working on future products.