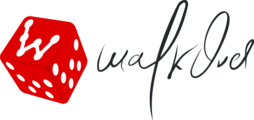 About Walkover
Career

We Walkers are unconventional, passionate, fun-loving, detail-oriented... No matter what we are working on, it's the details that make the difference.
If you too have these qualities, chances are we are looking for someone exactly like you.
Why join us?
Warning: Includes all the ping-pong and video games you can play. Plus great people and benefits.
If you have the passion, we have the technology
You get to work with passionate individuals who like you, understand the beauty in design
Learning and growth opportunities
No dress code: shorts, sandals, shirts...all cool
Use your own laptop or we'll buy one for you
Jedi ping pong training
Continuing education budget
Paid gym membership or equivalent
Paid cell phone service
Flexible vacation policy
Work on any product of your liking
Salaries at par with best software companies in India
Food, fun, parties, enjoy it all at Walkover

If you are looking for a place where your passion becomes your profession, then this is it.